Vinz Roosso Entertainment has an experienced and versatile team capable of organising a wide range of events, taking into account both the artistic and technical aspects.
From one-man show to global agency
When Vinz Roosso arrived in Switzerland in 2012, he started his event management business as a one-man show. He is gradually expanding his knowledge and network in order to offer ever more cutting-edge, high-quality services as a global agency in the events sector.
Experience and references
To do this, he draws on his studies in tourism and leisure management and over ten years' experience in a number of renowned establishments, including the Sofitel Hotel & Resorts chain.
In this context, he has had the opportunity to organise events of all kinds - beach parties, hotel openings, cruise ship entertainment - for prestigious brands such as Christian Dior, Miss France and the Bollywood Filmfare Awards. During this time, he continued to sing and improved his mixing techniques at the Swiss DJ School.
More than 1000 events
To date, he has had the pleasure of helping to organise and host over a thousand wedding ceremonies, corporate events, birthday celebrations and private parties.
Artistic and technical consultant
Familiar with both the front and back of the stage, he also offers consultancy services to bar, lounge and club managers who want to develop their artistic programming, and to venue managers who need to update their technical installations.
From one-man show to global agency, over 1,000 events organised!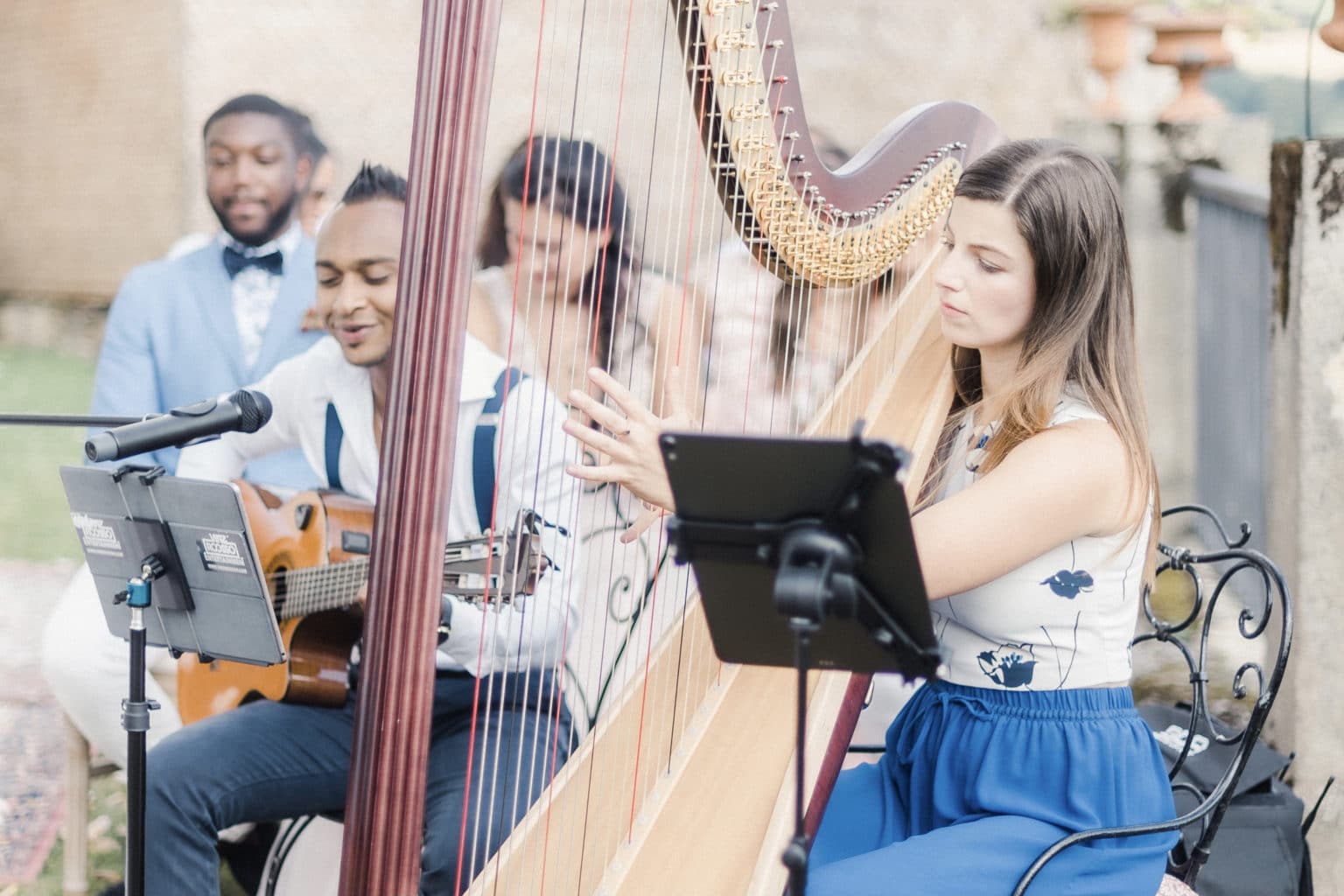 A few questions for Vinz Roosso to find out more about the artistic and technical aspects of his agency
A pool of artists from all horizons
"There are several singers who can perform alone or accompanied by live musicians. Saxophonists, harpists, violinists, guitarists, pianists and percussionists play live in duos, trios and even quartets. Our musical styles range from jazz and classical to soul, funk, Latin, pop and dance. Depending on the type of event, a professional DJ may be required. We also offer the services of magicians, comedians and top-class dancers."
Technology at the service of the party