Celebrate your birthday without concern, in a great musical atmosphere, to your taste.
DJ and organizer
Are you looking for an experienced DJ who will support you in organizing and carrying out your birthday party? With Vinz Roosso, you're at the right address.
Celebrating is a human need. Whether you're 18, 30, 50 or 100, you have a thousand opportunities to party. For this, you need a good atmosphere and entertainment.
A party according to your musical desires
Save yourself the worries about the musical process of your celebration. Vinz Roosso, thanks to his experience, is able to recognize the tastes and adapt to the musical desires of your guests.
Different entertainment options are available and many a la carte options can be added (see brochure).
Soirée - musique live et DJ
Sonorisation et lumière
Effet Geysers
Thème à choix : 80's, 90's, disco, latino, gastby etc.
Prestation de 20h00 à 2h00
Soirée - DJ et Karaoké (3000 titres)
Sonorisation et lumière
Ecran de projection
Prestation de 20h00 à 2h00
Apéro - musique live solo
Soirée - prestation DJ 20h00 à 3h
Animation avec jeux
Music all style (80's, 90's, disco, latino, electro etc.)
Prestation de 20h00 à 3h00
Soirée - DJ et combinaison de danseurs
Thème à choix (latino, burlesque, etc.)
Prestation de 19h00 à 3h00
Organisation totale de votre anniversaire
Lieu, traiteur, animation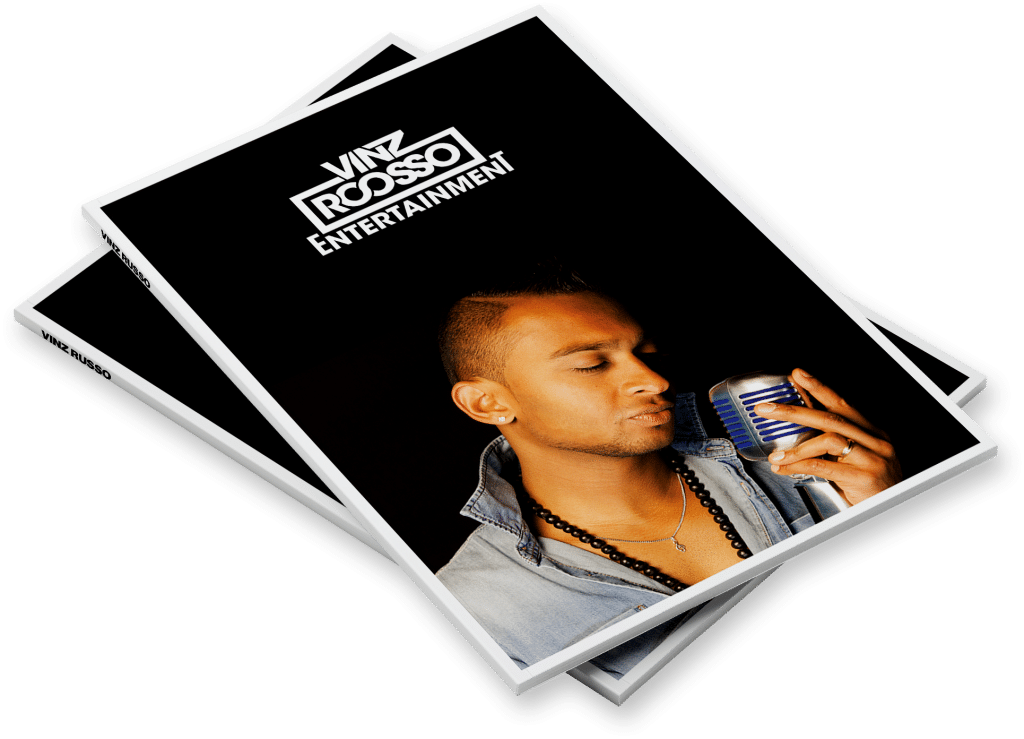 Brochure
Contactez nous dès maintenant afin de recevoir plus d'informations sur la formule qui vous intéresse.